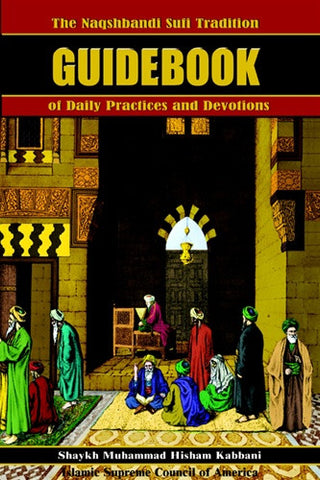 The Naqshbandi Sufi Tradition Guidebook of Daily Practices and Devotions
The renewed prominence of this order at the turn of the 21st century, due to the indefatigable striving of Mawlana Shaykh Muhammad Nazim al-Haqqani, signals an impending change to our society in which aspirants to Divine Service will be granted to transcend the bounds of the physical senses in order to fulfill the unexplored potential in each human heart. The Naqshbandi Devotions are a source of light and energy, an oasis in a worldly desert.
Through the manifestations of Divine Blessings bestowed on the practitioners of these magnificent rites, they will be granted the power of magnanimous healing, by which they seek to cure the hearts of mankind darkened by the gloom of spiritual poverty and materialism. We pray that each person who picks up this book of devotions with sincere intention to observe any of its efficacious practices will receive a portion of the blessings and manifestations bestowed on the greatest saints of earlier times.
Includes the Full Conduct for Hajj & Ziyarah
This is the full-size version of the Awrad book. Also available is the Pocket-size version of the Awrad Book. 
---
We Also Recommend
---