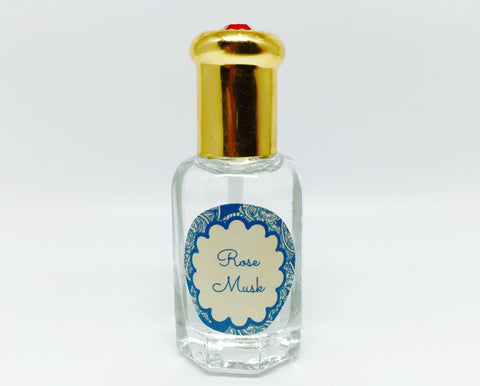 Rose Musk Fragrance Oil
Perhaps the most subtle and spiritual of all scents, the Rose captures the essence of the mystic path, charaterizing the difficulty of the way with its thorns, yet holding the promise of felicity and eternal beauty with its incomparable petals and fragrance. The Rose fragrance is the personal favorite of Sultan ul-Awliya Mawlana Shaykh Nazim Adil (ق), world leader of the Naqshbandi Sufi Order.

All of our natural perfume oils are produced without synthetic substances and contain no alcohol. Each order contains approximately 3 or 10 mL of oil.
---
We Also Recommend
---