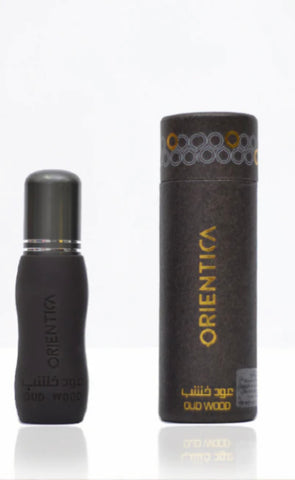 Orientica Oud Wood 6mL Roll on Perfume Oil
This oil is high quality long lasting perfume oil manufactured in United Arab Emirates. 
Fragrance Notes:
Top note: Bergamot, Lemon, Cumin
Middle note: Leather, Cedar wood, Sandalwood
Base note: Tobacco Patchouli
Orientica is from Middle East's leading perfume manufacturer of traditional Arabian and oriental perfumes. High quality exotic long lasting and is free of alcohol.







---
We Also Recommend
---